Amazing Continues: 8 NBA Teams That Can Win It All This Season
10 March 2021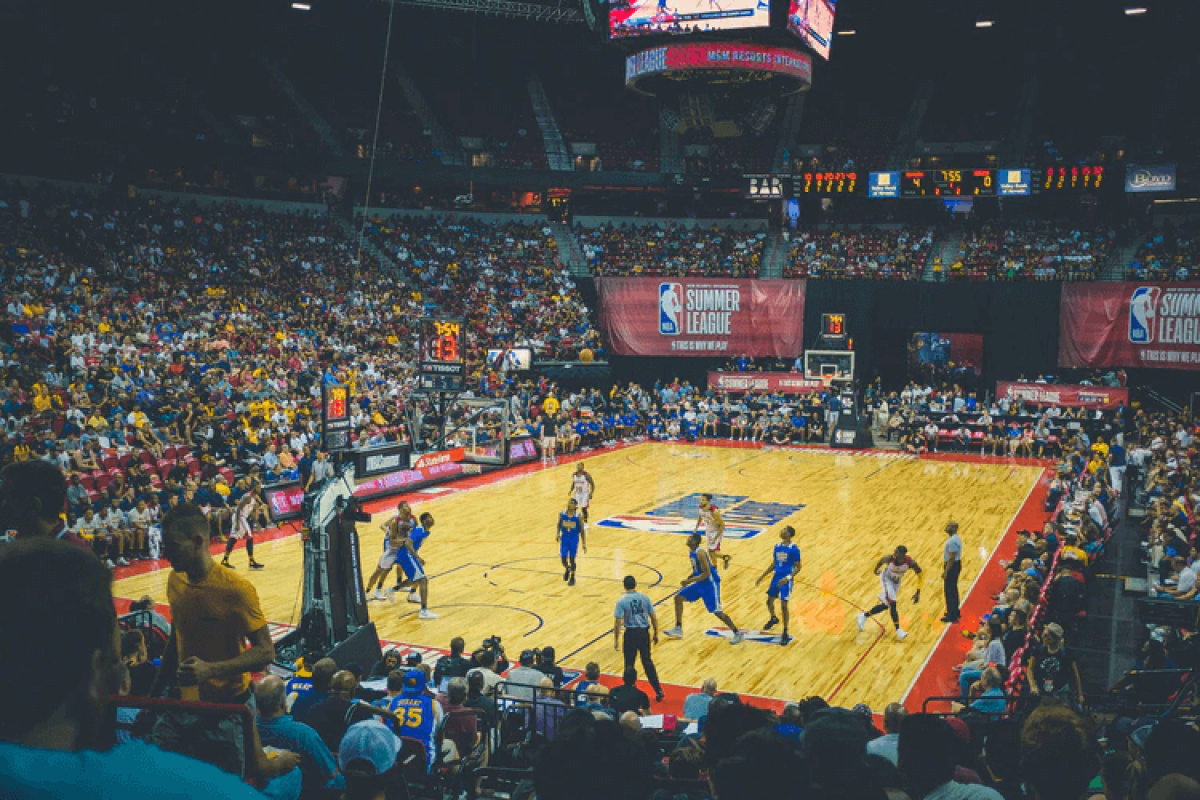 Here we are again, at the midpoint of the NBA season. Seeing some familiar faces at the top of the standings and some surprises. In discussing our NBA matches, we can start asking, will the Jazz and Sixers continue leading their respective conferences? Is Lebron James, a guaranteed first-ballot Hall of Famer, making another trip back to the Finals?
Without further ado, let's take a deep dive and bring some goodness to all the speculations. 
Let's start in the West, shall we?
Los Angeles Lakers
The Lakers are the reigning champions, beating the Miami Heat last year in a dominating fashion, winning in 6 games. This season, they retooled Lebron's gang and brought in key pieces in Montrezl Harrell and Dennis Schroeder. 
It all starts and ends with Lebron James and Anthony Davis. As arguably the two best players in the league, the Lakers need both of them to stay healthy and perform at a high-level night in and night out to have a chance at a back-to-back championship this year. 
Los Angeles Clippers
With coach Doc Rivers gone and Tyronn Lue stepping in, Kawhi Leonard and Paul George look like the formidable duo that everyone expected them to be at the start of last season. The low-key additions of Serge Ibaka and Nic Batum only made them better. Steve Ballmer only hopes the next time he dances in their NBA matches; it's when they're competing in the Finals.  
Utah Jazz
The Jazz are shooting lights out from a 3-point distance this year, which has made their offense unstoppable. Primarily having a defensive identity since Rudy Gobert arrived in Salt Lake City, this season is certainly a breakout year offensively. All-stars Donovan Mitchell and Mike Conley will lead the offense, while Joe Ingles and Bojan Bogdanovic will pick up the slack. Don't be surprised to see the Jazz again in the Finals for the first time since 1998. 
Denver Nuggets 
While the Suns and Blazers have better records midseason, the Nuggets should still be the better contender. Having Chris Paul on the Suns vaulted them to No. 2 in the West, and Logo Lillard is crazy good as always, but they both don't have the look of a team that can beat any of the above teams in a seven-game series. 
The Nuggets have that and more. MVP candidate Nikola Jokic is having an excellent season, Jamal Murray is still a star, and they now have more experience than ever. The Nuggets will be scary in the postseason. 
Moving on to the East, we have: 
Brooklyn Nets
When you have NBA champions Kevin Durant and Kyrie Irving, and former MVP James Harden, all on the same team, you're pretty much going to be hailed as favorites.
But with what they have on paper, they have been so much better on the hardcourt. Durant has been scary, Kyrie has been balling, and Harden has been launching and hitting his shots, and this team looks like the team to hoist the Larry O'Brien trophy when all the dust has settled. Oh, and they just added former No. 1 pick Blake Griffin. The rich get richer. 
Philadelphia 76ers
Remember when Hakeem Olajuwon and Clyde Drexler teamed up and won a championship in 1995? This gives out those same vibes. 
Joel Embiid is a do-it-all big man, with footwork like a football star and Ben Simmons being a dominant and ferocious all-around talent; this might be the year they win it all. The supporting cast is composed of Tobias Harris, Dwight Howard, Danny Green, and Seth Curry, to name a few. Hard to outlast this type of roster in a playoff series. 
Milwaukee Bucks
2-time MVP Giannis Antetokounmpo resigned with the Bucks for the long haul, wanting to make good on a few promises, including bringing the next championship home to Wisconsin. The dominant superstar, dubbed the "Greek Freak," is hungry for more postseason success, and Khris Middleton and offseason acquisition Jrue Holiday will help him with all of that. 
Boston Celtics
Jayson Tatum and Jaylen Brown's dynamic duo may have come out short last season, but these two are truly blossoming into superstars right before our very eyes. Carrying this momentum towards the playoffs, there is no doubt that the Celtics can raise another banner at TD Garden and be among the many Celtic legends. Kemba Walker and Marcus Smart should help as well. 
Takeaway
There's still a lot that can happen during the second half of the season. But with what we know now, these eight teams are more than doing their part to keep showing off their championship aspirations. And from these eight teams, it's where they hope a championship in 2021 happens. 
With more than enough NBA matches to satisfy your basketball fever, you know well for certain that the NBA is a wonderful place. It's where amazing happens because it's where the best elite basketball players in the world gather.