A beginner's guide to sports betting
30 August 2018
The simple fact remains that sports bring people together. The passion for the game, the talent of the players, and yes, the age-old rivalries, all add up to make any game or race as exciting to watch as it is to play. Ever since sports have become an essential part of the human psyche, there has been an element of betting involved with it.
Whether it is a friendly bet between friends, a wager between two duelling teams, or good old professional betting, sports makes everything thrilling. Betting tips for football, horse racing and more can be readily available, and with a little bit of analysis, even a beginner stands a chance to make a considerable profit. Here are three sports that provide ample opportunities for beginner bettor to start betting:
Horse Racing
One of the most significant advantages for beginners is that many bookmakers have special offers and bonuses for first timers and it only makes sense to take them up for it. If there is one tip for football, horse racing, and more sporting events, it is that a punter needs to check all the possible options before going ahead with the best one.
Horse racing epitomises betting and fortunes can be made in a matter of seconds if you literally back the right horse. Horse races take place around the world, but it is the Royal Ascot with its fashionable dresses, celebrity attendees, and hats that add drama and colour to the event which makes it one of the most widely viewed racing events.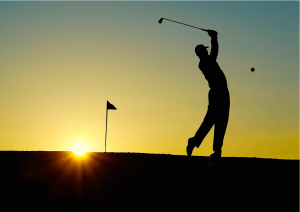 Golf
A distinct and somewhat slow sport, most find it hard to believe that it is possible to bet on golf. In fact, because of its individualistic nature, it remains popular because little research is required to understand the strengths, weaknesses, and overall performance of just the one player.
There is no team to worry about, and for beginners, golf can prove to be just the perfect sport to whet their betting appetite. Due to its niche audience, golf is at times overlooked, but very much like betting tips for football, horse racing and more, golf is a favourite with bookmakers. The US Open this year was quite rewarding for many punters as Brooks Koepka won the title again with 20/1 odds. With bookmakers focusing on players like Tiger Woods, Dustin Johnson, and Rory McIlroy, Koepka's win turned out to be quite surprising.
Football
There are two fundamental ways beginners can begin with betting. They can either leave it all to beginner's luck and jump in with their predictions or else study the teams and analyse their playing style before making an informed bet. Football is one of the most lucrative betting options and reviewing betting tips for football, horse racing and more can make all the difference.
Another important aspect of betting is understanding past performances and also knowledge about previous predictions. For example, it would serve well to look at earlier predictions of Chelsea vs Manchester United before their upcoming games in the Premier League. More importantly, make sure to check on the free bets, early payout, and other such offers that bookmakers will undoubtedly be offering before the game.