A Guide To Betting On Corners: What You Need To Know
27 February 2018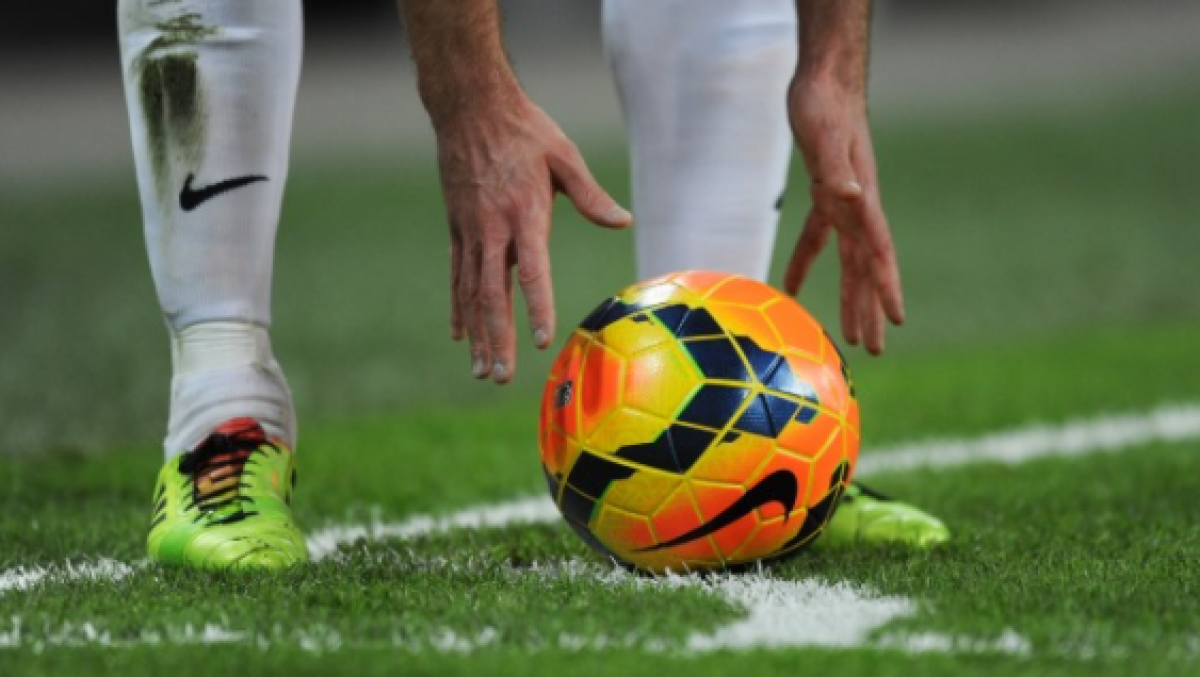 We're getting more and more niche these days with our betting. Where once we were backing a simple match result, we're now placing bets on bookings, throw-ins and even corners!
Owing partly to the rise of in-play betting, the corner is a fast grower and becoming a staple bet among many. They're generally quite a good market to back and the payouts can be phenomenal if you call it right!
As we approach the summer, it's going to be a popular market to wager on throughout the World Cup, so it's well worth finding out how you can make the most of this market before the action kicks-off in Russia.
How To Bet On Corners
Most of the best UK bookmakers will offer bet on corner market and within them you'll find plenty of varied bets you can place,.
Essentially what you will be betting on is how many corners there will be in a game.
In most cases you'll be given an Over/Under market in which case you bet on whether you think the number of corners will be over or under a certain amount.
This will usually appear as something like this
Over 10 – 5/4
8-10 – 15/8
Under 10 – 11/5
Naturally the number of corners within the bet may change from game to game and bet to bet but it will generally be seen in this format.
Additionally, some bookmakers may use a 0.5 within the numbers, which would in theory eliminate the 8-10 (in this example) from the market. This is a similar case to the Over/Under market where 0.5 goals are used to eliminate the draw.
All you'd then do is back the number of corners you think will be taken during a fixture. It's that simple.
Other Corner Markets
There are multiple markets out there to bet on corners however varying between teams, halves and even handicaps.
Corner Handicap: This market is essentially the same as traditional handicap betting in which a team is given a handicap.
Manchester City (-1) – 13/10
Tie (+1) – 6/1
Liverpool (+1) – 5/ 6
This would essentially mean Liverpool start the game with a one corner head start and if you were to bet on Manchester City they would in theory have to win two more corners than Liverpool.
Home/Away Team Corners: This is ultimately backing the number of corners you think the home or away side may win.
Number of First/Second Half Corners: This market is backing the number of corners you think there will be in a certain half.
Team To Win First Corner: This is backing the team who will win the first corner in the match. You may also findmany more markets and be able to request a corner bet from bookmaker to bookmaker.
When To Bet On Corners
If you're new to betting on corners it's well worth throwing a free bet on one of them before betting your own money.
This will give you a bit more of an understanding of the market and test the waters a little. However, the best thing you could possibly do is research.
If a team gets a high number of corners regularly you'll have to adjust your bet accordingly. The best thing you can do is check statistics sites and get into the real nitty gritty of the market.
Ultimately tactics are key though. If you're expecting a team to put a lot of pressure on their opposition then corners are inevitable.
Bigger teams will always get more corners than usual against weaker opposition for that reason, while teams who hit long range shots often may also feel the benefits of deflections and blocks.
Equally if a team likes to use their full backs and wingers you're also going to see an influx in corner kicks.
Teams Which Earn The Most Corners
Below you'll find a look at which teams in the Premier League earn and concede the most corners. It's a good indicator going into any fixture and is well worth reviewing before making a corner bet.
Team
Average Per Game

Won

Conceded

Total

Crystal Palace

5.93

5.22

11.15

Tottenham

6.67

4.41

11.07

Bournemouth

5.44

5.59

11.04

Newcastle

4.7

6.33

11.04

Burnley

4.15

6.85

11.00

Chelsea

6.37

4.59

10.96

Stoke

4.04

6.85

10.89

Leicester

4.59

6.22

10.81

Southampton

6.04

4.7

10.74

Manchester United

6.15

4.48

10.63

Brighton

4.30

6.26

10.56

Arsenal

6.04

4.37

10.41

Manchester City

7.56

2.78

10.33

Watford

4.78

5.37

10.15

Huddersfield

4.37

5.48

9.85

West Brom

4.81

4.70

9.52

West Ham

4.15

5.19

9.33

Everton

3.63

5.67

9.30

Liverpool

5.89

3.41

9.30

Swansea

4.07

5.19

9.26
As you can see, the difference between corners won is fairly vast. Manchester City are clearly ahead when it comes winning the most, and also concede the least.
Ultimately, the likes of Crystal Palace, Tottenham and Bournemouth are the best teams to put your money behind when betting on corners.
Liverpool, Swansea and Everton are among the teams to see the least amount of corners in a game, although Liverpool do still win a large amount and total corners are worth a bet against the more open sides.
The key stat to look out for here, particularly when playing corner handicap, team corners and team to win first corner betting.
Interestingly, La Liga teams win significant amounts of corners, with Real Madrid winning 7.78 on average alongside Real Sociedad at 6.67 per game.
Which Bookmakers Offer Betting On Corners?
Almost every bookmaker will offer betting on corners these days, with it now a huge market in football.
Betfred, Paddy Power and William Hill have a whopping market around corners with almost all and more of the markets mentioned above available.
You'll also get some fantastic betting overs and promotions from free bets to enhanced odds, all worth taking advantage of in this market.