Is the Martingale System a Solid Option for Betting on Horse Racing?
31 August 2018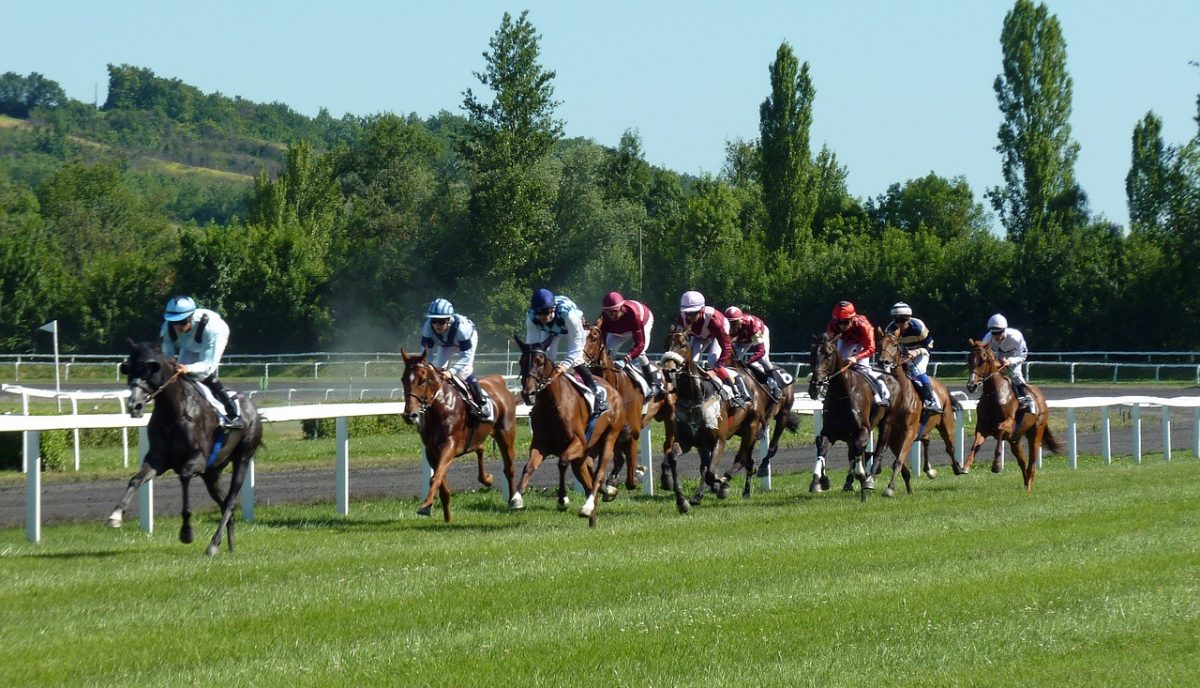 One of the most exciting moments in the horse racing calendar is right around the corner, and fans of the sport are brimming with excitement. Even those who don't watch horse racing on a regular basis will be tuning in to check out the Grand National which takes place at Aintree Festival between the 12th and 14th of April. In fact, the race which first occurred in 1839 is one of the most-viewed single events in world sport, with over 600 million people watching it last year when One for Arthur emerged victorious. In comparison, around 350 million people tuned in to watch Real Madrid beat Juventus 4-1 in the UEFA Champions League final in Cardiff last year. This is in part down to the many ways to watch the Grand National now, including live streaming online.
These figures highlight the staggering amount of people who watch the Aintree event, and among them there are surely some inexperienced bettors. Here we take a look at whether these people should consider using the Martingale system when betting on this year's Aintree Festival.
What is the Martingale System?
If you've been anywhere near the world of betting you will have heard of the Martingale system. This method of placing bets can be applied to a number of different gambling pursuits, and has been around for well over one hundred years. Supposedly, the system is named after a casino owner in London called John Henry Martingale, who used it to try to entice players to play at his gambling house. It was later used and made famous by Charles Wells in 1891, who successfully applied it to roulette and broke the bank 12 times in Monte Carlo. It's a fool proof method of betting unless there is a limit on the amount a player can bet. For this reason, casinos often stipulate maximum bets to try to stop people profiting from the Martingale system. Martingale calculation apps exist for roulette and beyond.
The Martingale system is not only a simple method of covering your losses, it's also attractive to players because of its simplicity. The system requires bettors to double the amount they bet every time they lose, which enables them to recoup their losses and also make a profit. It's one of the most popular methods for betting on roulette and casino games with a 50/50 chance of winning. Players should be cautious, though, because if they don't hit a win after seven or eight bets, the stakes are going to get high and they could end up out of pocket. While games like roulette and blackjack have proven perfect places to deploy the Martingale strategy, it can also be used in sports such as horse racing.
Can the Martingale be Applied to Horse Racing?
If you want to use the Martingale betting system in horse racing, it gets slightly more complex than just going for something like black or red on a roulette wheel. The probability of getting one of these results is 50 percent, meaning that if you lose you are likely to soon get a win and recover your losses. Obviously, with horse racing, things get slightly more complicated because there are a lot of different factors in play such as form, track conditions, and jockeys.
When using the Martingale system in horse racing, you need to read form guides and use betting tips to help decide which horses to bet on. Check the odds and make sure that you aren't betting on longer than say, 10/1. For example, as of 21st of March, Betway has Blaklion and Total Recall at this price, so these could be good horses to punt on. If the bet doesn't come off, you would then go on to bet on another event, or a different race at Aintree. It would also be wise to start off with a small stake of £1 so that there is less risk of things getting out of hand. If you stick to betting on the favourites, chances are that you will profit after a few races. However, the system does have the potential to escalate quickly. If, for example, you lost ten races in a row, your next bet would have to be £1024. The sequence would look like this:
£1, £2, £4, £8, £16, £32, £64, £128, £256, £512
Even though the system will lead to recovered losses as soon as a horse wins, some bettors may want to cut and run when it gets to this stage. Also, bookies may refuse to accept such large bet sizes. Another thing to consider is whether using a system like this is actually worth it for the amount of profit that a player would make. For this reason, the Martingale may not be the best system for unseasoned bettors to make use of in horse racing.
If you want to get serious about betting and have a lot of capital at your disposal, a system like the Martingale could be a good way to make sure you don't lose money, as it covers your losses. But if you just want to have a bit of fun, there is no need to incorporate a gambling method such as this. You do need to set some guidelines first, though, such as an amount you are willing to lose before walking away. The Grand National is upon us, so make sure you have your plan of action for betting on it fine-tuned beforehand.