Justin Rose Ready for 2019 Acid Test after Equipment Change
12 February 2019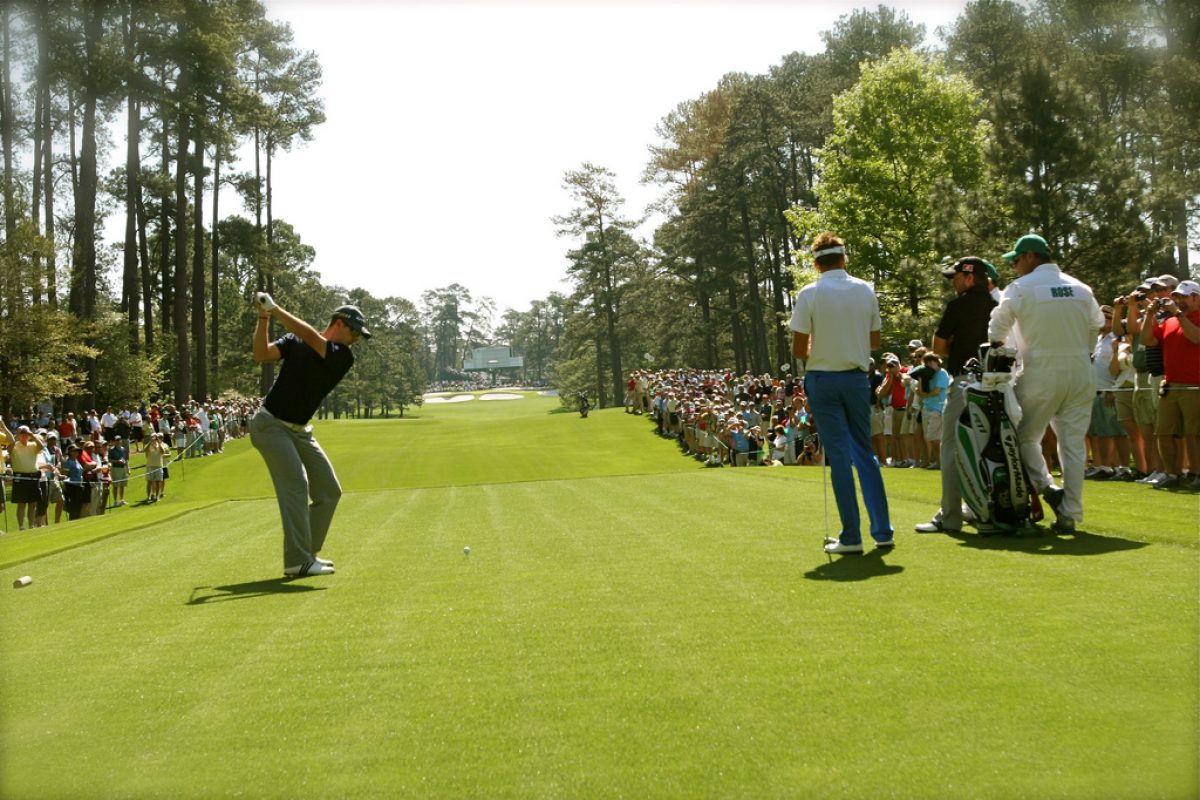 The proof, as they say, is in the pudding, and Justin Rose will undoubtedly have heard that saying bandied about in relation to him since it came to light that he would be changing clubs. The world number has followed a fairly common yet unexplained theme of reaching the summit of the rankings only to pen to a new equipment deal.
Rory McIlroy was the most recent example when he switched to Nike clubs in January 2013 in a deal thought to be worth £156m. Maybe the reasons behind changing aren't as unexplained as initially thought when you consider the sums of money the world's best players are offered to entice them to a new brand. Why not make hay when the sun is baking down?
Hello 2019…. I've been waiting for you! Excited to move into the new year with Honma equipment! New Years resolutions…. 1) play a club that looks exactly how I want! ✅ 2) play a club that feels and performs exactly how I want! ✅ #Team🌹 pic.twitter.com/GLgK7N46Eb

— Justin Rose (@JustinRose99) January 1, 2019
Rose has followed in his Ryder Cup teammate's footsteps by signing with Honma now that he is atop of the rankings after many successful years with Taylormade. Contract flexibility was thought to be the driving force behind Rose's decision to sign with Honma after it was revealed that the Englishman only has to have ten clubs made by Honma in the bag. That gives him the flexibility of having four clubs of his choosing in the bag as well as not having to play a Honma ball.
It all sounds very Rosey for the 38-year-old but one can't help cast their mind back to the teething issues McIlroy went through and how differently it has gone for Rose after he came out the traps flying to win the Farmers Insurance Open. The Northern Irishman actually ditched his new Nike putter after one day on the course at the Abu Dhabi Golf Championships having signed his new deal only that week.
Rose had previously admitted that it may take some time to get the proper feel for his new bats but that doesn't look to have been the case given how dominant he was at Torrey Pines. Initially, he would have just hoped to be in the swing of things and competitive come the 2019 Masters but now it looks like he will be a certain favourite. The Englishman is at 14/1 in golf betting to win the Green Jacket at Augusta in April and realistically if the tournament were to start tomorrow he would probably win at a canter.
Focus! #Honma pic.twitter.com/7yX8VEElcy

— Justin Rose (@JustinRose99) January 4, 2019
With that in mind its worth remembering that Justin Rose will have to battle a resurgent Tiger Woods who is currently the favourite to win the Masters. Halting a Tiger Woods with momentum is one of the harder tasks in professional golf but we keep seeing time and time again that Justin Rose doesn't shy away when the temperature is cranked up.
Can the 38-year-old do the impossible and stay at number one in the world despite changing to a new brand of clubs?
Naturally only time will tell but it does look like Rose is there to stay at the summit of the rankings. It could an explosive 12 months for the Johannesburg born Rose and out of the four majors this year only a brave man would bet against him winning at least one. Indeed, it does feel like 2019 will be the year where Justin Rose becomes one of the all-time greats of the game.