See What's Hot? The 2019 TVG Latest Promos To Watch Out For
21 February 2019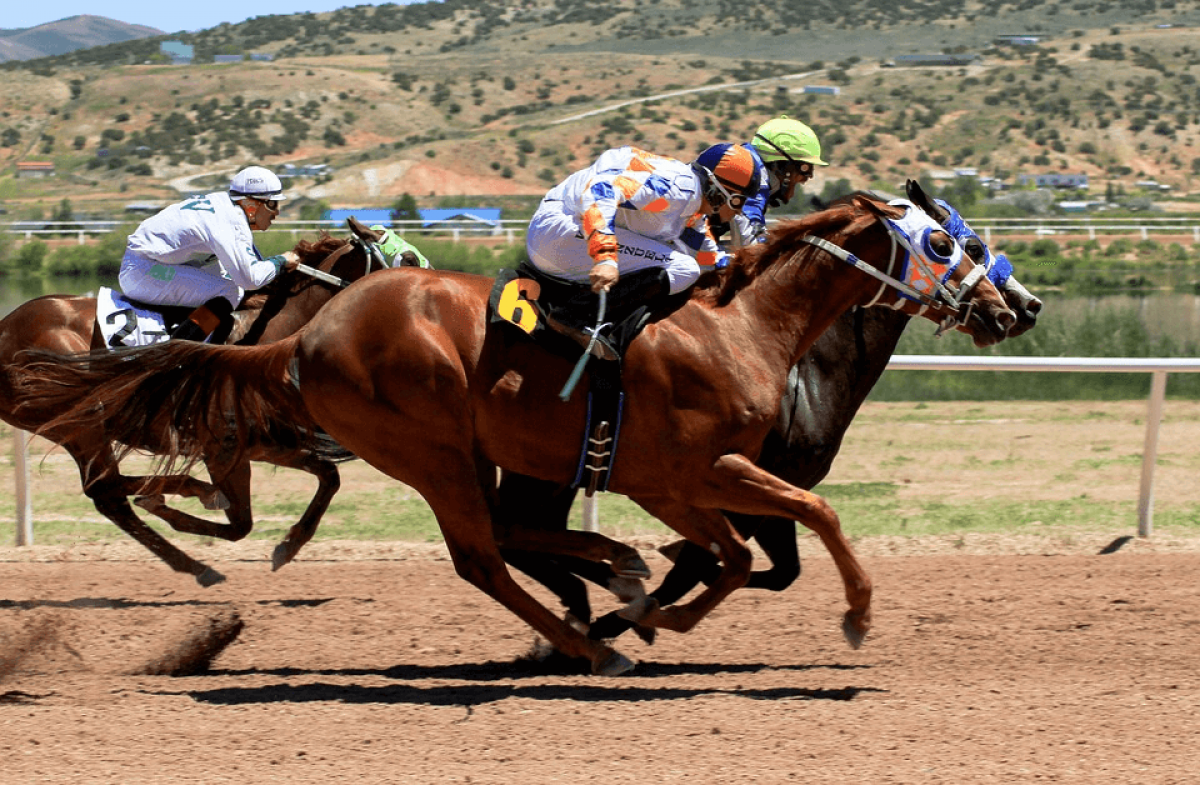 TVG has been considered as Dish Network's largest gaming channel. It broadcasts the world's biggest and largest tournament games especially the horse racing show. It is available in the basic packages of the DISH TV Programming and mostly in Kentucky's biggest major cities, Louisville and Lexington.
With the wide range and coverage of TVG, they have introduced several packages that every viewers, bettors, and wager can avail. Along with these packages, they have also incorporated various promotions that every subscriber can avail.
That said, let's take a look at some hot TV promos that every subscriber can take advantage and enroll. These promos that TVG provides will surely pave a way of enjoying your whole gaming TV experience.
The Road to Derby Money Back Special
It is one the hottest promo that TVG is now offering. You can get an instant cashback when you bet on the upcoming derbies. This is when you enroll and play at the so-called "Home of the Money Back Special."
You will be refunded with up to $10 if you wage for the first time and your bet finishes around 2nd or 3rd place.
Buffalo Raceway Cashback Special
This promo is done every Wednesday which will last until February 27, 2019. You will earn a cashback for every 2nd and 3rd finishes when you join the first five race. In this case, if you are the first wager who wins 2nd or 3rd you will earn up to $10 refund per race.
3-Track Split Win-A-Share Special
Each TVG members are given an opportunity where they can play an extra $5,000 in all Thursdays of February. You may place a bet for a minimum of $10 to any tracks that TVG offers.
Furthermore,  if you have successfully cash in a $10+ better in three different tracks in one Thursday, you get an extra share of $5,000 pool each for each member only.
Free Mondays on TVG
To join this TVG promo,  you have to load up your account every first week of the month and you'll definitely not pay any deposit fees. In this case, TVG will refund the fees every Monday during your initial deposit of around $100 or more.
You have to bear in mind that this promo is only good every Mondays within February and during your initial $100 deposit or more each day. In some cases wherein third-party fees are charged like PayNearMe is not eligible to receive the bonus.
Winter Festival Cash Back on Select Races
Since it's the kick-off of the year, TVG has made a way of creating a Winter Festival Money-Back Special. In this promo, you will be able to earn back an amount if you opt to join 2nd or 3rd select races each week which comes from all top tracks within the country.
To join the said promo, you can simply double check selected races every day. Once done, you can then bet one horse wager you want to wage on an eligible race. If you are the first wager to win the qualifying race which ends up around 2nd or 3rd you will be refunded by an amount up to $10.  The selected races will last until the 24th of February.
Trifecta Bonus on Swedish Races
This is a TVG promo wherein you earn at least 10% bonus for every Trifecta winning bets which are acquired through all Swedish races. This is done every Saturdays and Fridays which will run through until the 2nd of March.
You can join the said promo by simply enrolling to all eligible Swedish Trifecta horse racing entries. Remember that the earlier you'll enroll the earlier you'll also get your bonus.  Take note that bonuses will be credited the following day of winning.
Money Back Special For All Swedish Tracks
TVG has made a way of including the Swedish Racing on all their aired programs. In this case, TVG is giving away cash back for every 2nd or 3rd selected tracks. By enrolling and betting to win on an eligible track bet, you will get a money-back special.
Aside from that, if you are a new member of TVG and if you are opt-in to enrol to all Swedish tack offers and wagering opportunity, you are also eligible to join the promo.
Takeaway
TVG Network has been a popular multimedia stream which airs all horse racing tournaments across the country. It showcases the grandest and the biggest horse racing derby which is attended by a lot of horse racing fans and enthusiasts all throughout the world.
Therefore, as TVG continues to showcase the most prestigious horse racing tournaments, they have also created TVG Promos which will guarantee a money-back freebie to every subscriber. The promos laid out above are just some of the hottest and latest promos you can check and join.