Slots with a Horse Racing Theme
08 January 2019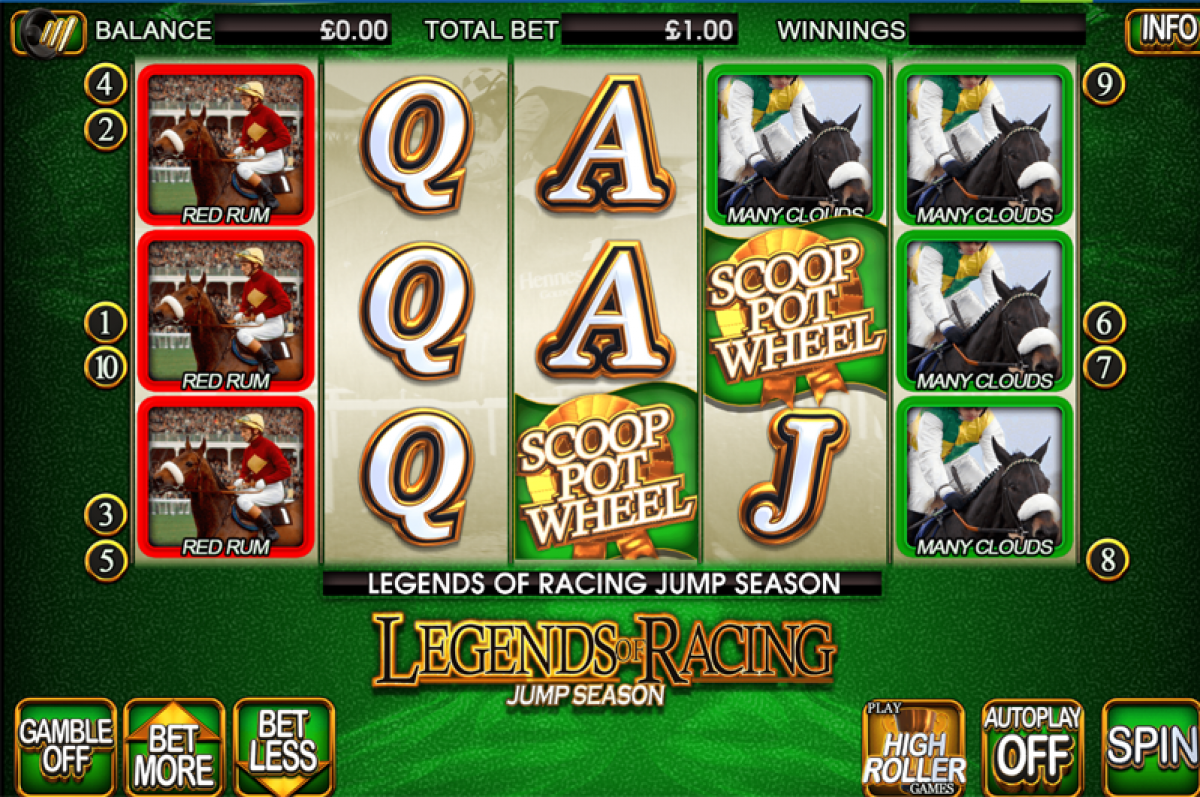 If you enjoy a bit of bet on the horses every now and then, you might also find that you love playing slots with a horse racing theme. Online casinos have taken great care to ensure that they offer something for everyone and have a great range of slot games. Horse racing slots are popular and really enjoyable to play, at potsofgold.com you will find over 400 different games to play, so there really is something for everyone. Here are some of the best-thoroughbred slots on offer.
Champion of the Track
A stunning offering from one of the biggest slot developers in the world. Their games are on offer at many online casinos so it won't be hard to track this beauty down. In this slot game, you will find 30 paylines and five reels which gives you an excellent betting array and more control over your money. As well as the standard play you can earn career bonus and free spins which provide you with access to extra features and rewards like multipliers and free spins, not forgetting the cash prize itself. The graphics are stunning and take you back to the track with lots of horse action. This game is definitely worth having a crack at so why not find it today and have a play.
Frankie Dettori's Magic Seven
One of the most famous jockeys paid homage by this cracking slots game from another giant of the gaming tech world, Playtech. It was the seven wins at Ascot that catapulted this pint-sized hero to fame, but sadly he was injured in 2017 preventing his aim for eight. However, this game is fabulous and brings 25 paylines and five reels into play. Again, playing well will gain you access to a myriad of bonuses, cash prizes, free spins and jackpots. Find the bonus rounds called Magic Seven and Free Games Race and the fun steps up a notch with a more than 7500x the stake jackpot up for grabs. Without one of the best horse racing themed slots on the circuit and, it features Frankie Dettori, what more motivation do you need, head over and give this one a try today.
Legends of Racing: Jump Season
If you want to see some of the best horses in the business, then this could be the slot game for you. Red Rum, Hurricane Fly, Many Clouds and Long Run all come to life in this captivating slot game. With some lovely pictures of these amazing animals, you can revel in nostalgia while rolling those wheels. There are just ten paylines on this slot machine but still the five reels and what we love most is the flexibility of the stakes as you can start from just 10p if you are feeling low on funds, or climb right up to £500 on each spin if you are feeling a bit more flush. With free spins and bonuses available this is another great game to check out.