The 2020 Grand National
25 February 2020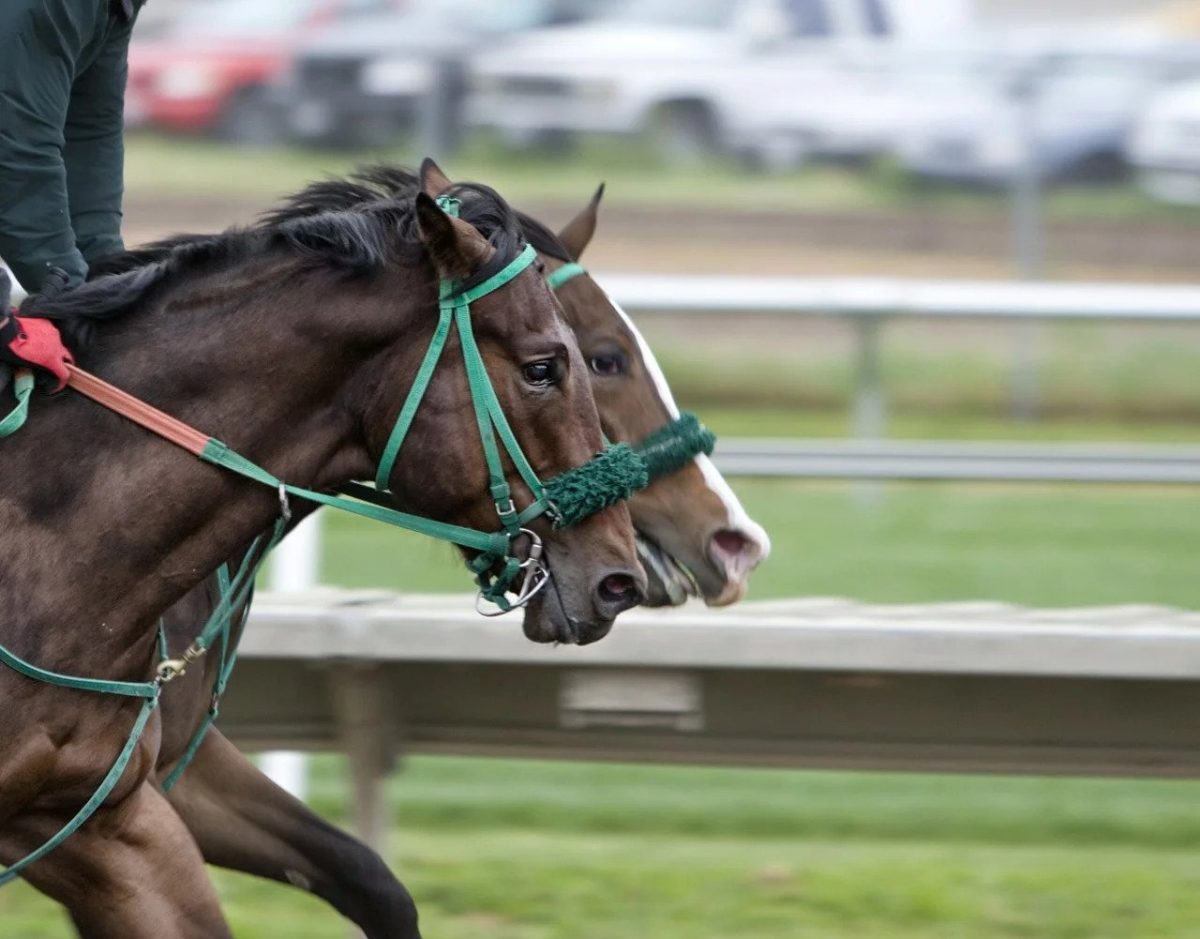 The Grand National is the world's most famous and prestigious horse race and takes place at Aintree Racecourse every March. In this article, we'll be providing you with everything you need to know about the race along with some tips on picking a winner based on past trends.
When is the Grand National?
The 2020 Grand National takes place on Saturday 4th April. It is part of the Randox Health Grand National Festival which is a three-day event starting on Thursday 2nd April. 
What time does the Grand National Start?
The Grand National starts at 5.15pm UK time.
Where is the Grand National?
The Grand National takes place at Aintree Racecourse which is situated in Merseyside. If you are travelling via train, Aintree train station is directly opposite the racecourse.
Betting on the Grand National
An estimated £600+ million is bet on the Grand National with professional and amateur punters having a flutter. Nearly all bookmakers whether they be online or in a betting shop will be accepting bets on the race and many will be running a number of promotions to customers. Below are some common betting offers we expect to be available on the Grand National.
Free Bets: Many bookies will be offering customers free bets for betting on the Grand National. These may be awarded when you place a bet to give you the option of backing an additional horse to increase your chances of winning.
Best Odds Guaranteed: BOG is a common betting promotion for horse racing and ensures you receive the higher odds of either the price you took or the starting price of the runner.
Extra Places: If you are placing each way bets on the Grand National then extra place offers can increase your chances of winning as the bookies pay out on more than the standard number of places. Several bookies are expected to offer extra places on the big race.
Money-Back Specials: Bookmakers may be offering customers a refund either as cash or a free bet in certain circumstances such as if your horse falls, if they unseat their rider or if the horse doesn't run.
Enhanced Sign-Up Offers: If you don't have an account with some bookies, now may be the time to sign up. Many bookmakers' sites such as freebets.co.uk will be offering new customers enhanced welcome offers which have more value than the standard offers. Punters can have fun with Grand National free bets at freebets.co.uk and learn more about the different offers out there. Grand National betting offers will become available in the lead-up to the race and on the day of the race.
How to pick a winner of the Grand National
There will be 40 horses running in the Grand National and so picking a winner can be no easy task. However, we can take a look at trends of previous winners which may help us narrow the field.
Age of the horse
Choose a horse aged 8 or over as no horse younger than this has won the Grand National since 1940. Also, over 93% of winners since 1990 have been 8 to 11 years of age which indicates this is a likely age of the winner.
Weight
The last three winners of the Grand National were carrying between 10-07 and 10-13 and only one winner since 2002 had carried less than 10-06. Weights are announced on 11th February 2020.
Good Jumpers
Picking a horse which has a good record in jumps races is essential given that there are 30 fences to be jumped in the race. Look for horses which don't fall or unseat their rider often and you'll have a good chance of them finishing the race.
Distance
The Grand National course is over 4 miles long and so the horse you back should have a proven record at finishing strongly over long distances. All but 1 of the last 49 Grand National winners had won over 3 miles in races previous to winning which is an important statistic to take not of.