Virtual Sports Betting
19 August 2019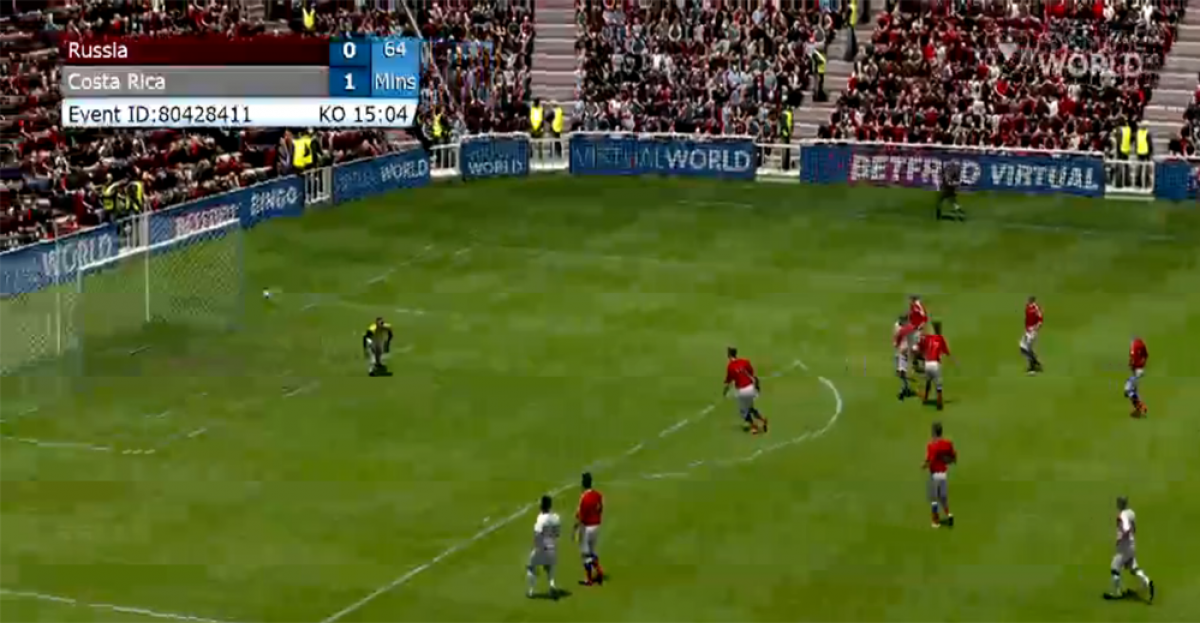 The popularity of betting on virtual sports has increased in recent years with bookmakers adding more markets and sports to their virtual betting sections.
Many bookmakers offer virtual sports betting on a number of sports such as football, greyhounds, horse racing, boxing, darts and motorsports. Customers at these bookmakers can bet on a variety of markets just as they would in a real match or race and be paid out instantly on winning bets.
When betting on virtual sports, you are presented with a computer-generated version of the event. Virtual football matches resemble watching a game of Fifa with the result determined by a computer algorithm.
Betting on virtual sports can be deemed a mixture of sports and casino betting. There are many external factors which can influence the outcome of a real-life sports bet but casino games such as slots are computer-generated. Virtual sports probably has more relation to simulated casino games with the only link to real sports bets being the visualisation that you see on the screen.
There are a number of advantages and disadvantages to virtual betting which we will look at below.
Advantages of virtual betting
Available 24/7
Instead of having to wait days or hours for a football match or horse race to begin, virtual sports are available all day every day. There is usually only a couple of minutes between events for each sport meaning that you can place bets 24/7.
No research/sports knowledge is needed
Anyone can bet on virtual sports and with the outcome being computer-generated, having a knowledge of the sport does not give you any kind of advantage. Real sports teams or individual player names are not used and although they may be similar to some you have heard of, they are in no way related or have an effect on the outcome.
No influence on the outcome
As the result of virtual sports is determined by an algorithm, there are no external influences that can change that. No last-minute injuries and no bias or corruption are possible.
Disadvantages of virtual betting
Less excitement
Nothing beats the excitement of a football match or horse race when you have a bet on. Especially when it wins. Virtual sport events generally only last a minute or so and so that period of excitement is short-lived and doesn't compare to real-life sports.
No research/sports knowledge is needed
We listed this as an advantage but it can also be considered a disadvantage. Having an in-depth knowledge of a sport or sporting event can be rewarding and help you make more informed decisions on your bets. If you take that away then you're betting on a whim with no real skill involved which is how virtual betting essentially works.
Virtual Sports Betting Offers
You may find that some bookmaker new customer offers such as the ones listed on bonuscode.co.uk, do not apply to virtual bets. However, by registering accounts at these bookmakers, you'll be able to take advantage of the betting offers specifically targeted towards virtual betting. Many bookmakers run promotions on virtual betting with Betfred offering customers regular 'Bet & Get' offers. These offers are usually very good value and increase your chances of returning a profit from your virtual sports bets.