What Is Both Teams To Score In Both Halves Betting? All You Need To Know…
27 February 2018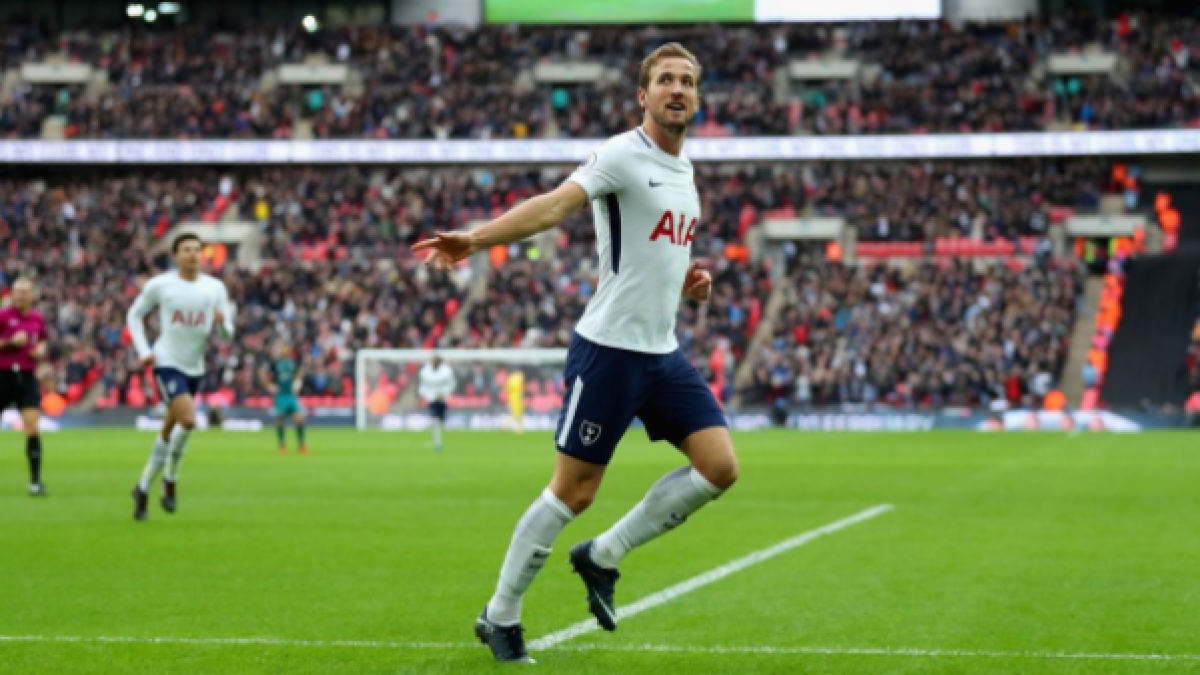 Football is goals galore nowadays. The likes of Harry Kane, Sergio Aguero and Romelu Lukaku firing almost every week.
That means that betting on goals has become big business. There are a number of popular markets out there for goals, including first goalscorer, Under/Over and the ever popular both teams to score bet.
The latter is one of the most backed bets in football right now and it's also being regularly combined with wagers for both teams to hit the net and in both halves too.
These types of markets can be hugely lucrative for punters, and it's well worth considering trying some out ahead of this summer's World Cup.
What Is Both Teams To Score In Both Halves?
A Both Teams to Score in Both Halves is effectively two bets rolled into one, where you're backing both teams to score in the first half, and then both teams to score again in the second.
It's an incredibly tricky wager to call, which is why you'll often find some good odds on this market.
The result would ultimately have to be at least 2-2 and have at least four goals within it, which of course doesn't happen too frequently.
It's usually preferred to a goals in both half and both teams to score (BTTS) bet as combined you'll find greater odds and a bigger payout.
Which Bookmakers Have Both Teams To Score In Both Halves Odds?
There are plenty of bookmakers who will offer you BTTS in both halves. Most of the more renowned bookmakers will offer this market and it would be certainly easy enough to request it through Request A Bet services on social media such as William Hill and Ladbrokes.
Both bookmakers will already offer this though, alongside 888sport, bet365 and betfair who all regularly feature odds for this market.
When To Play Both Teams To Score In Both Halves
You have to be very careful in knowing when to play a both teams to score in both halves wager as the chances of it happening are quite slim.
Obviously studying the form of the teams in each fixture will help you tremendously. If a team is continually netting in both halves, you're in with at least half a chance, while exploring recent results is a must.
Leaky Defences & Aggressive Attacks
If you're looking to bet on two high scoring teams, it's worth also looking at how their defences operate.
Leaky defences are perhaps the best thing to look out for when it comes to BTTS in both halves. You can expect a number of goals if a defence is regularly conceding. Additionally, reviewing when they are likely to concede is also a helpful tactic. If there is a trend of high numbers conceded in both halves, it could well be a safe bet.
Additionally, it's worth noting if any defenders have records of giving away penalties or making mistakes, as this will also aid any BTTS bets.
What Tactics Do Teams Play?
Tactics are another huge factor with open teams going up against open teams more likely to produce goals.
If two teams are both put a heavy influence on going forward they are likely going to be susceptible at the back. Over recent years Liverpool have perhaps been the most notable example of this.
On the other hand, two teams with solid defences and an emphasis on defending are more likely to see lower scoring games such as a tight 1-0 or 1-1.
Counter attacking football is also conducive to the BTTS in both halves bet. For the most part they will be slightly under pressure from the opposition, giving them the chance to score, while the break at lightning speed is an effective means of scoring too.
The Players On The Field
Knowing the players and how they perform against said opposition can also vital. For example, Harry Kane is likely to score against virtually everyone, whereas Romelu Lukaku's form against top six sides may put you off BTTS in both halves when Manchester United go up against decent opposition.
Checking for injury updates, suspensions and players missing can be instrumental in making an informed BTTS in both halves bet.
If a star striker is out, that may hinder the chance of a payout, while the absence of a key defender, or goalkeeper, may well aid it.
The Manager on the Touchline
Getting inside a manager's head is a good way of trying to call a BTTS in both halves punt.
Examining what the game means to them, how each result could affect the table is a good way of getting an understanding.
If a draw is enough for a team or a sensible result to take, we're going to see less attacking football. Equally, if a side is already qualified from, say, the Champions League Group Stage, they may field a weakened team and the game may not go with form.
Knowing the managers is also helpful. Take Jose Mourinho. Against the big teams he's less likely to play in the same manner against a top club as he is against a weaker team, while Jurgen Klopp generally allows his side to go and attack against anyone, leading to plenty of high scoring games and a BTTS in both halves dream.
The One Off Game
A one off game is a totally different beast when it comes to BTTS in both halves.
Teams are more likely to throw caution to the wind in a knockout game as they have to win to proceed.
A BTTS in both halves bet on top teams is always a good bet in this case, especially if both like to get forward.
It is worth noting though that in two legged ties, the first leg is always a tighter affair with the home side desperate to not concede an away goal and the away side wanting to give themselves a great chance in their home leg while maybe pinching a slight lead with the away goal. Not the perfect recipe for BTTS in both halves.
How Should I Play Both Teams To Score In Both Halves Odds?
This is a risky bet but one that can prove lucrative so it's worth playing relatively low stakes on this one.
Playing free bets and accumulators is also a good way of making the most of this market as you can pick up a big prize from spending very little, if you're clever enough to back a winner anyway.
It's worth keeping an eye on our daily tips for the matches we think there will be goals in. If we can see a high scoring tie, then put a few quid on a market that really does pay for goals!