Who Will Be Cristiano Ronaldo's Next Permanent Club?
03 February 2021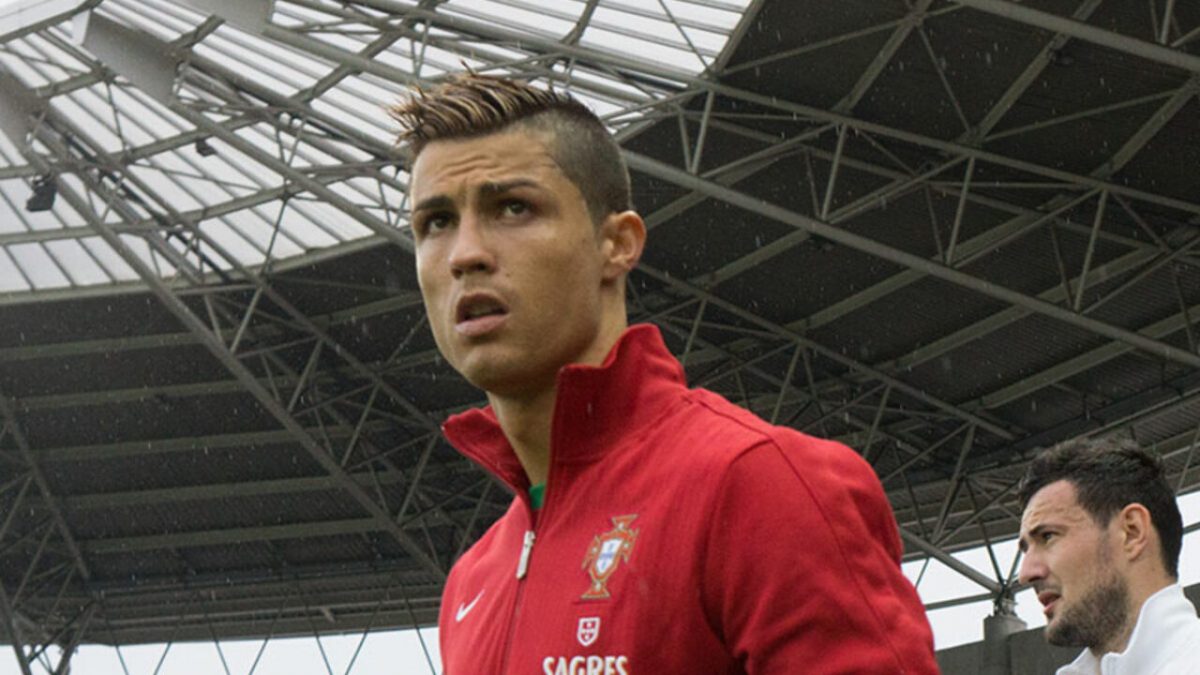 Cristiano Ronaldo will celebrate his 36th birthday on Friday and the football superstar will doubtless celebrate in style at his luxurious home in Turin.  The Juventus forward is beating the odds with the longevity of his career and hopes to play football at the highest level for a few more years yet.  The Portuguese player remains positive about his sporting future, saying "It doesn't matter the age. What is important is the mind… I live in the present, in the moment.  The moment is good, I feel happy, I feel sharp and in a good moment in my life. I hope to play many, many years more but you never know."  So, assuming Ronaldo suffers no catastrophic injury, we can look forward to seeing him on the pitch for some time to come.
Ronaldo moved from Real Madrid to Juventus in 2018, on a 4-year contract with a transfer fee of €100 million.  The Turin club is currently fourth in the Serie A table, with a game in hand, but are second-favourites to win the league, with odds of 11/4 from bookmaker PaddyPower, behind favourites InterMilan on odds of 11/8 from SkyBet.  But Juventus have won the Serie A Coppa Campioni d'Italia for the past nine seasons and, after beating Inter yesterday in the Coppa Italia 2-1, the Turin side have bags of confidence that they will win the Coppa Campioni once more.
Given that Ronaldo's contract expires next year, there is speculation regarding his next move particularly as Juventus is said to be struggling financially and Ronaldo's €576,00 weekly salary is a significant cost.  Juve fans would be disappointed as Ronaldo is highly respected, has brought new fans to the club, and they are still hoping he will make his mark on the international stage for the club.  Last season Juventus reached the last 16 of the UEFA Champions League only to be beaten by Lyon, and Ronaldo will be looking for better this time around as he and his team-mates play Porto in the first leg in the round of 16 on 17 February.  
The Portuguese has scored an incredible 763 goals during his career, recently surpassing the record of 762 previously jointly held by Bican and Pele.  The captain of the Portuguese side has five Ballon d'Or awards to his name, a plethora of national and international titles, and a net worth estimated by Forbes to be of over €400 million.  With so much achieved for his country, for his clubs, and for his own family, what will be the next step for Cristiano Ronaldo?
Bookmaker Paddy Power is currently offering bets on Ronaldo's next club, and the big favourite is Paris Saint-Germain, with odds of 7/5.  Leonardo Araujo, Sporting Director of the French club has not discounted the possibility and says "Today in football we do not know what will happen.  Maybe tomorrow Cristiano Ronaldo wakes up and says I want to go play elsewhere.  Who can buy him? It's a closed circle.  PSG enters this circle. Usually it is about opportunities, situations".  
Also touted is a move to Bayern Munich, with odds of 15/2.  But be aware that the German club's President Herbert Hainer has been very blunt this week when asked about Ronaldo.  At  a fan club meeting a few days ago he talked about the summer transfer market and said "Many names are linked with us by the media.  Cristiano should be a bit too old for us."  Ouch!
A return to Manchester United remains a possibility.  Ronaldo made his name at the club, under the management of Sir Alex Ferguson, winning three Premier League titles and the Champions League prior to his move to Real Madrid.  FOX America tweeted at the end of last year "Our sources in Manchester and Porto confirm that Manchester United tempted Cristiano Ronaldo with a return to the club for next season.  The Portuguese star is considering it".  If true, ManU fans would doubtless be thrilled to welcome him back, although he wouldn't be able to reclaim his Number 7 shirt, currently being worn by Uruguayan striker Cavani.  Paddy Power offers odds of 10/3 that Ronaldo will head back to Manchester.
Also touted is a return to Real Madrid, with odds of 5/1. Ronaldo left Los Blancos in part because he felt undervalued and it's hard to see why he would return now.  The club in turn may balk at his enormous wage bill.  Nonetheless Ronaldo has repaired bridges with the Spanish club and never say never!
There remains the option that Cristiano Ronaldo will eschew European football altogether in favour of a move to the United States.  The odds are 9/1 that he will go to Inter Miami and 10/1 that he will head to LA Galaxy.  His teammate in the Portugal national side, Nani – who has previously played with his Ronaldo at Manchester United – is sure that Ronaldo will seriously consider joining a Major League Soccer club.  Nani now plays for Orlando City and reckons Ronaldo will be tempted to move stateside, saying "It is a great league.  You have fantastic clubs, well organized with fantastic conditions, great coaches, great players."